Florist Mount Laurel NJ
Are you looking for a local Florist in Mount Laurel NJ? Give our shop a call at (856) 931-7193
The Best Florist Near Me
Cook's Florist & Flower Delivery is a florist in Mount Laurel, NJ.


Cook's Florist & Flower Delivery, your relied-on neighborhood flower shop in Mount Laurel, offers expertly created blossom arrangements as well as flower gifts to fit any type of event. We can aid you to discover the perfect flowers as well as deliver them throughout Mount Laurel and the bordering location. Our network of trusted floral designers also uses floral delivery across the country! Required to send out a final gift? Do not stress! Cook's Florist & Flower Delivery supplies same-day flower shipments throughout Mount Laurel.
Offer a gift that will bring a smile to a loved one's confront with fresh flower arrangements from Cook's Florist & Flower Delivery. In need of a gift for a vacation or unique celebration? Discover stunning plans for birthdays, get well, or wedding anniversary flowers. Our Valentine's Day blossoms, as well as Mom's Day blossoms, are guaranteed to please, while our sympathy blossoms will certainly reveal to them just how much you care. With our dependable solution, you can rely on Cook's Florist & Flower Delivery for premium quality flower presents provided throughout Mount Laurel, NJ.
You can depend on Cook's Florist & Flower Delivery for the best floral gifts in Mount Laurel! Search our website as well as store our collection of fresh blossom plans and customized gift baskets. Pick from a range of choices! When you locate the best gift, you can easily buy it online or call us straight. Whatever your preference or budget plan, you can rely on Cook's Florist & Flower Delivery to supply beautiful blossoms to friends and family in Mount Laurel or throughout the country.
Call Cook's Florist the flower delivery experts in Mount Laurel NJ or surrounding areas today for your free estimate or if you have any questions, give us a call at – (856) 931-7193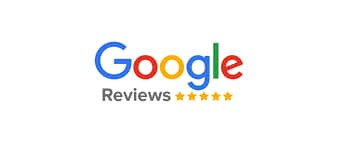 Cook's Florist & Flower Delivery Services
Despite the occasion, blossoms are a certain means to cheer up any kind of location with their perfectly fresh blossoms and incredibly great smelling fragrances. From wedding celebrations, anniversaries, birthday celebrations, job features, as well as holiday events, to funeral services, recover soon gift baskets, and sympathy blossoms, our shop in Runnemede has the perfect arrangement for you. Cook's Florist & Flower Delivery satisfies any kind of occasion, feature, or event with a wide variety of selections of flowers, greens, bouquet wraps, vases and a selection of setups made by our team of expert florists. Whether you require a present for a good friend's birthday celebration, a fast congratulatory present for a enjoyed one, a arrangement of wonderful blooms for your day with a loved one or want to cheer up your home with an assortment of blossoms, we're here to help. Cook's Florist & Flower Delivery is committed to giving only the best quality blossom plans and also bouquets. Enjoy top-notch assistance from our specialist team of florists who will enjoy to lead you in the direction of the most effective mixes of flowers for your needs. Drop by our Runnemede store and obtain a quick gift for your enjoyed ones with a pre-made arrangement or have our personnel assist you create your own personalized arrangement, garland, centerpiece, and also much more! If you do not have time to spare to get your orders, call our personnel by means of call or our web site as well as we'll get them provided right to your front door for definitely problem-free transactions. Give any occasion a ruptured of nature's elegance as well as sophistication with exquisite flower arrangements from Cook's Florist & Flower Delivery!
As a top flower shop in Runnemede, Cook's Florist & Flower Delivery has an array of lovely plants as well as amazing gift baskets for any kind of celebration. Our specialist flower shops can create the excellent personalized arrangement to meet your requirements and will certainly hand-deliver each present right to your recipient's front door. If you're seeking to excite with fresh flowers in Runnemede, NJ, Cook's Florist & Flower Delivery is the ideal flower designer for you.
Ordering online can include unforeseen results. Some nationwide floral websites ship your flowers in unarranged, plain cardboard boxes. Cook's Florist & Flower Delivery makes every effort to do far better, which is why you can trust us for fresh, hand-arranged flowers that are personally supplied to your recipients throughout Runnemede or anywhere across the country. Don't take the threat-- trust Cook's Florist & Flower Delivery.
Our Same Day Flower Delivery Service:
Flower Delivery

Flower Designer

Gift Shop

Wedding Service

Wedding Flowers

Funeral Flowers

Unique Gifts

Flower Delivery
Why Choose Cook's Florist & Flower Delivery Services?
Cook's Florist & Flower Delivery is family-owned and has actually been offering the community of Runnemede, NJ, and bordering towns for more than 65 years. Our store lies simply a couple of miles across the Delaware River from Philadelphia, PA. Come go to face to face to see our wonderful selection of floral layouts, reduced blossoms, and plants. Our flower stock is included daily and also is ever-changing. We lug lots of plants consisting of uncommon varieties in modern containers. We are also able to find many tough to find unusual plants as well as blossoms.
Owner, Michael Boskey, is a talented, acclaimed designer recognized in our sector for his ingenious as well as creative styles.
Our talented and also creative personnel is dedicated to excellence. Our team flaunts 150+ years of consolidated design experience. At Cook's Florist & Flower Delivery we consider our craft as art and also most of us enjoy what we do.
Florist Mount Laurel, NJ
Are you in the Mount Laurel, NJ area and are looking for a business that does flower delivery near me? Are you interested in having fresh flowers delivered? If the answer is yes, you have found a great resource to take care of all your florist needs. We are the best florist in Mount Laurel, NJ. No arrangement is too big or too small for us. We provide full-service floristry services.
We are a full service flower shop providing around the world or right around the bend. Whether it's for weddings, special occasions or everyday celebrations we take pride in our work and client service.
Cook's Florist & Flower Delivery is well known for our original imaginative style by using the finest blossoms and products sourced worldwide. We are proud to support regional growers by using their locally produced blossoms and also plants in season.
We also offer Flower Delivery At:
Mount Laurel, NJ
With its parks, forest as well as tracks, the town of Mount Laurel attract nature lovers. The tiny country destination is also terrific for kids who can take pleasure in theme park, nature centers as well as an interactive scientific research gallery. Delight in the great outdoors at Rancocas State Park. Walk the network of tracks that pass through a wood woodland, marshes as well as by the Rancocas Creek.
Stop by the town of Rancocas Woods to surf the many arts and also crafts shops inside log cabins. You'll discover a vast array of hand-made items. Offer the children a getaway to keep in mind with Mount Laurel's family-friendly attractions. Let them have hrs of interactive fun at the Garden State Discovery Museum.
There's simply no other destination in the United States that can compare to this unique place. Its food and culture have no comparison, take a look at the best places to visit. Mount Laurel Coordinates Latitude : 39.934191 | Longitude : -74.894271.
Our flower shop does our best for every local Mount Laurel florist order. We provide premium flowers for wedding flowers and other flower arrangements. Get it through same day delivery for flower delivery in Mount Laurel NJ.
Local Florist - Free Estimates - Same Day Delivery - Call Today (856) 931-7193